NeuronWriter AI Writer Tool Review 2022
AI Writer Can it write better than human?
Reading Time: 6 Mins | Author: Ravi Varma
In today's competitive world, it's no longer enough to just write great content, you need to write great content that is search engine optimized, as well. SEO plays a key role in the marketing scenario but writing SEO-optimized content can be quite the challenge. What if I told you that there's an AI writer that can fetch you excellent SEO-optimized content? It's no secret that SEO is a complicated process that requires a lot of work and expertise to succeed. It can often feel like a full-time job. But, with the help of NeuronWriter AI, you need not worry about having to do any of the legwork. With the help of this AI-powered writing tool, you can create analyzed content that ranks high on Google. 
Let's find out more about it in this detailed article and see how you can leverage NeuronWriter for your business.
What is NeuronWriter AI Tool?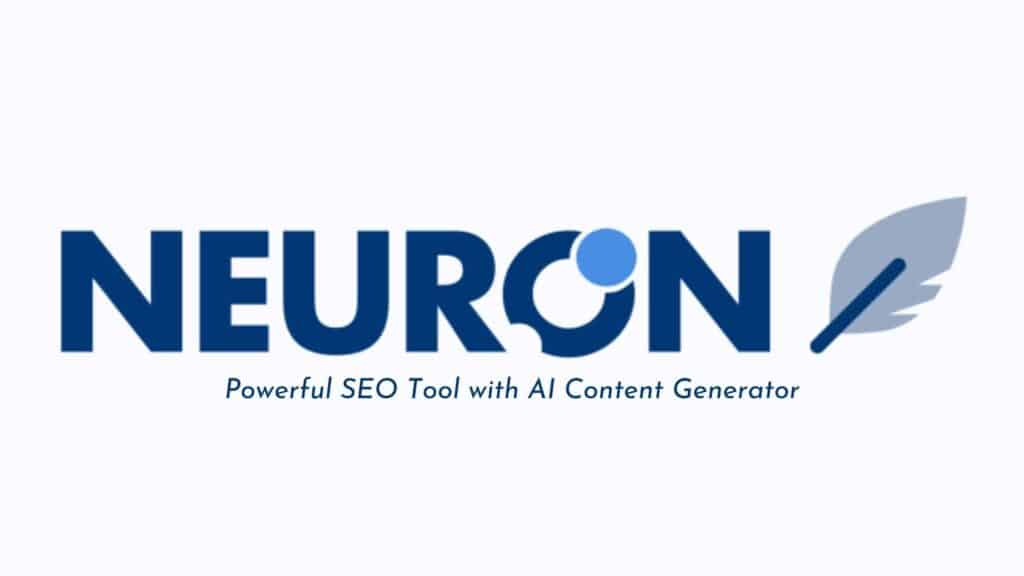 NeuronWriter is an AI writer and advanced content editor that is backed by NLP semantic models. It is an excellent content optimization software that formats and assists in helping you write content that ranks. It offers suggestions based on the Google Search engine (SERP) results and NLP recommendations with some grounded market competitive research. You can also modify and alter your content as per your requirements. NeuronWriter is a full-fledged SEO aiding tool that generates high-quality content along with additional tools that can improve the text generated. It is a powerful and intuitive editor that Generates well-researched content based on keywords Comprehensive and intelligent search engine optimization. it generates content that is optimized for search engines and helps to increase the traffic to your website. It is a very easy-to-use tool that is designed to aid you in creating content that ranks. It is an AI content optimization tool that gives you the ability to create SEO-friendly content. The tool is powered by NLP semantic models that can understand and find out what your customers want and this helps you to create content that is relevant, engaging, and has high conversions.
Watch the NeuronWriter AI Review
NeuronWriter AI Tool Features

Search Engine Analysis (SERP):
All you have to do is enter the keyword of your choice and Neuron will display listings along with "Top Analysis". It also gives you a complete evaluation of the keyword including its search difficulty, and on-page and off-page factors directly taken from the SERP.
The On-page factors analysis includes the page title, language, content score, word count, readability score, no of characters, and more. It also gives you the DA, PA, external links, and overall Mozrank details. 
Content Planning:
Neuron displays a list of content ideas and topics based on the keyword you have entered along with a similarity score. It also provides suggestions for titles, headings, and descriptions that are ranking well so you can incorporate them in your article. 
Content drafting:
You simply have to give the tool a layout of your article or blog post by adding in some key points that best describe your content and the AI writer will work its magic. If you have an already existing piece of content that needs to be improved or optimized, you can easily import the URL and wait for Neuron to work on it.  
Writing tools offered by Neuron
Neuron offers three writing aids that help well during content generation –
Rephrase: The AI generates different versions of the sentence with Neuron by selecting the Rephrase option. 
Start paragraph: Neuron can generate a whole new paragraph based on the input that you give the writer. 
Expand:  You can further extend your content or add more content by selecting the expand option. 
Some of the best NLP suggestions provided by Neuron include:
H1 of the competitors 

H2 of the competitors

H1 & H2 keyword list

Number of H1 & H2 tags

Keyword Suggestions

Export & Import content option
NeuronWriter AI Tool Pros and Cons
All tools are not perfect. So, here is the list of Pros and cons that you must know before buying the Outranking AI tool.
Who can use the NeuronWriter AI Tool?
SEO marketers: This is a very reliable tool for SEO experts and marketers to better the quality of their work. 
Content writers: Neuron is a very handy tool for writers who need to write SEO generic content as it can improve the quality of your content while offering suggestions that can better your content game. 
Email marketers: You can easily write emails that are attractive and can deliver the conversions you are looking for with Neuron.   
Businesses: Businesses can use Neuron to see a visible change in their website rankings and sales by creating excellent, optimized content. 
Bloggers: Bloggers can use Neuron to easily create content with keyword-oriented texts for blog articles, products, and more. 
UNIQUE SELLING POINTS OF NEURONWRITER AI WRITER
Neuron is an excellent tool to write SEO-optimized content with the target keywords for your choice which is a great feature that not many AI tools have. 

The content is generated after proper analysis of your competitors which gives you a benefit above the rest. 

It helps you manage your content documents easily and effectively with Content Library. 

You get quality suggestions based on the NLP 

With Neuron, you can plan content in terms of SEO and generate search engine-optimized content.
NeuronWriter AI Tool Customer Reviews & Ratings

"Semantic optimization allows us to increase engagement, and the articles we create rank very well."
"I have been using NEURONwriter for several weeks. We see a big improvement in content performance."
"A very promising platform for companies that settle traffic from organic channels."
NeuronWriter AI Tool Pricing Plans

Final Verdict on NeuronWriter AI Writing Tool
All in all, I would say that Neuron Writer is one of the easiest SEO content generation tools that can give you content that ranks with high-quality texts. I'd say that this software is more than just an SEO content generation tool. In my opinion, this is a tool that will help you write the best text for any niche. It's not just about writing for SEO purposes, it's about writing for the sole purpose of giving your readers value. it also comes at affordable pricing with additional suggestions and features that together work on improving your content work. I hope you found this article useful and you can also check out the other AI writing tools to gain a better understanding of the one that will best suit your business.
FAQs | NeuronWriter AI Tool Review 2022
NeuronWriter AI Tool Customer Support Options
NeuronWriter offers two different customer support options and I must say that they are very responsive and quick in responding and resolving the query in hand. 
Email support: you can get in touch with the team at hello@neuronwriter.com to address your queries. 
Live chat support: They also provide a live chat option where you can chat with them and get your issues resolved.